Cereals
Cereals is the leading technical event for the UK arable industry with over 64ha of stands and live demonstrations including Crop Plots, Working Cultivations, Sprays and Sprayers, Post-Harvest Technology, Business Alley, Potatoes and Renewables.
Over 450 leading suppliers come together to update 25,300 visitors on the very latest products, ranging from seeds to sprayers, crop varieties to cultivation equipment, fertilisers to finance.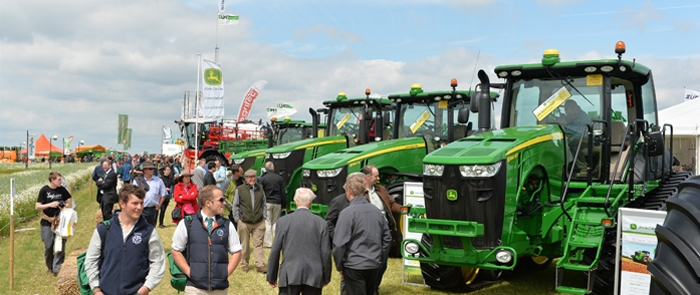 Service summary
CSP provides Internal Traffic Management for this annual event. This includes pre-site visits by CSP to prospective sites (held at a different venue every year) to evaluate the feasibility of traffic management for build-up and breakdown of the show site, lorry demands, and open day operation – including onsite and offsite park & ride operations.
CSP manage parking for 200-300 articulated lorries and up to 7,000 vehicles a day, together with the management of a park & ride scheme for 50-60 coaches, when applicable. In addition, CSP manage the Cash & Audit operation for the onsite car parks, plus SIA staff, control of pedestrian queue lines, first aid provision on all areas and the management of pedestrian vehicular crossover points. CSP has operated at this event since 2004.