Ascot Racecourse
Ascot Racecourse is the world's most famous racecourse with a history of horse racing spanning 300 years. The facility hosts 27 days of racing yearly. The highlight of the Ascot social season is the Royal Meeting (or Royal Week), during which CSP provides Internal Traffic Management for up to 8,000 vehicles a day: cars, minibuses, limousines and coaches, offering both assured and general parking.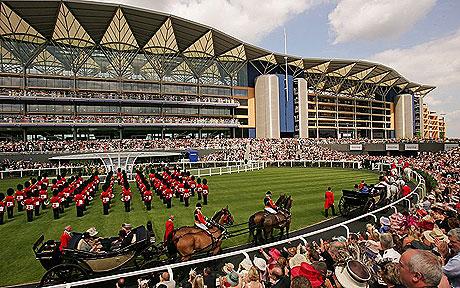 Service summary
CSP also provides a Cash & Audit operation for all car parks, where vehicles are checked upon entry for valid car park passes and, where applicable, charged and given a car park pass. Policing of pedestrian crossing points and SIA security positions.
Preparation of Ascot's car parks include: white lining car park bays and bay numbering, developing Internal Traffic Plans, which are implemented with CSP signage, pins & rope, and demarcating vehicular and pedestrian routes. CSP has operated this site since 2006.